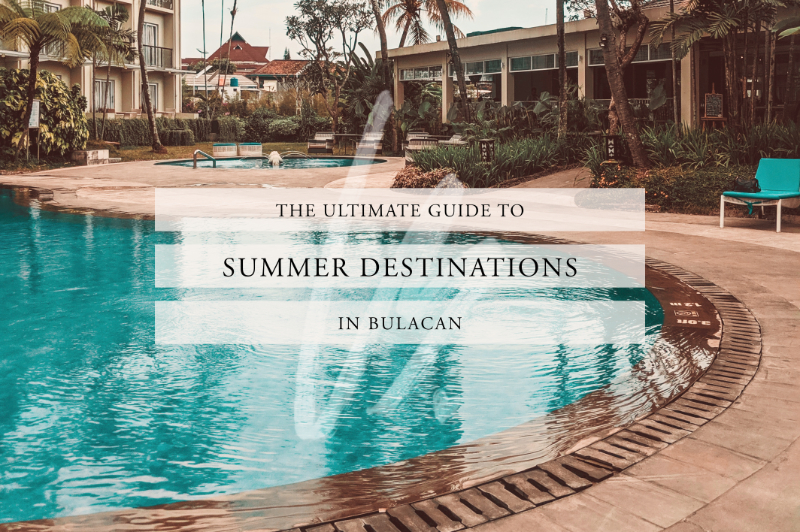 2021 Ultimate Guide to Summer Destinations in Bulacan
Looking for Bulacan resorts? Private pools in Bulacan? Bulacan wedding venues? You've come to the right place! This resource is a definitive list of the best summer scenes in Bulacan.
Back in 2019, I published the Ultimate Guide to Summer Destinations in Bulacan album on the La Bulakenya Facebook page. It has since then been the #1 resource for Bulakenyos who are looking for a private pool in Bulacan, public resorts or a waterparks, venues for a wedding, prenup shoots, debut, birthdays, reunions or team building.
This gallery is a mirror of my Facebook album and is continuously updated so check back from time to time. I welcome suggestions if you know a place that's not on the list yet. If you're a resort/waterpark/pool owner, please contact my Facebook page to be included on the list or for a stand-alone feature.
Looking for more Bulacan resources? Check out my Facebook albums for a complete list, or check out my Guide to Bulacan page.
As a member of a big family who loves to get together, we are always looking for Bulacan private pools. Our family reunions bring us together at least thrice a year. To make things easier, I started collecting these venues in Bulacan in a spreadsheet. I'm pretty organized, so it made its easier for me to refer to come reunion times. But after gathering a lot of these Bulacan resorts, I started thinking: what if there are other people like me who need these information?
So I decided to make a Facebook album as a resource for people looking for waterparks in Bulacan, Bulacan wedding venues in Bulacan, prenup shoot venues in Bulacan, or even Bulacan team building venues. It has been shared over 27,000 times and been commented on almost 10,000 times to this day, and the stats only keeps growing with every summer passing.
I will do my best to update these as constantly as my schedule allows me, so Bulakenyos can have a comprehensive resource for summer destinations in Bulacan.