My Love Affair with Affinitea Malolos
It all started one Thursday afternoon with Affinitea Malolos' Manong's Dino Milk tea with Nature Salt & Cheese and CreamPuff. I have tried a lot of milk teas at this point, so I can confidently say that Affinitea's cream puff is the best tasting by far. It really is delight on a cup—sobrang linamnam ng cream puff nila without the fatty cream aftertaste. At hindi naman nakakapagtaka kung bakit, kasi sila ang #TheOriginalCreamPuff dito sa'tin.
I've been to their store multiple times since, at ang target ko ata talaga ay matikman lahat ng drinks sa menu nila. From their 60+ drinks on the menu, I've tried fourteen so far. Parang ang dami ko na natikman, pero ang layo pa pala ng lalakbayin ko HAHAHA! Pero kaya ko yan, aja aja fighting! 😆
The kind franchise owners of Affinitea Malolos—Sir Allan and Madam Arlene Urbano—informed me snacks are coming soon on the menu and I'm really looking forward to that. Pero eto, share ko muna sa inyo yung mga natikman ko since my first visit: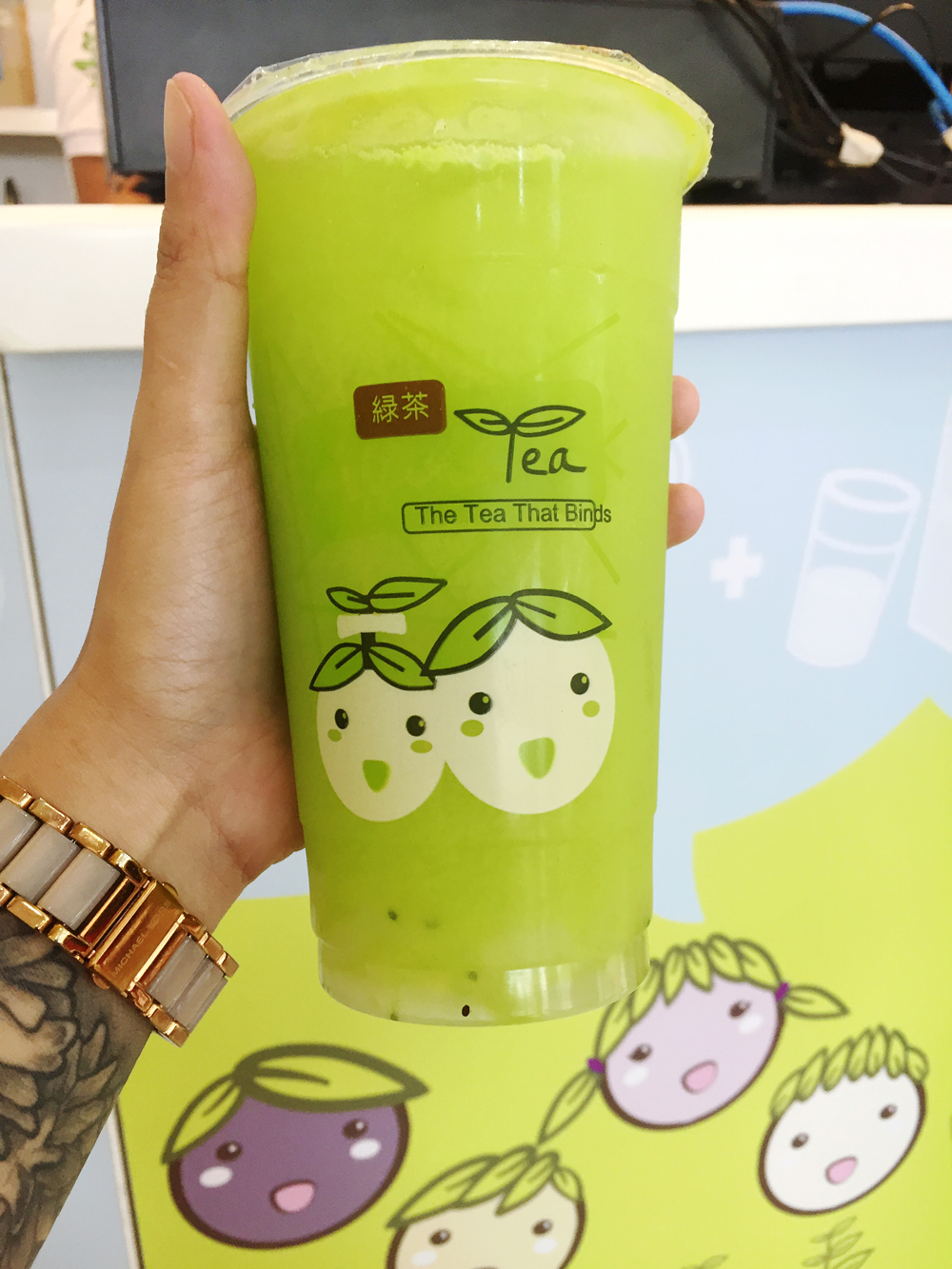 LA BULAKENYA'S TOP 5 FAVORITES:
Manong's Dino Milk tea with Nature Salt & Cheese and Cream Puff
Mojito Grapefruit Iced Tea with Nata
Oreo Milk Tea with Cream Puff
Kiwi Yakult with Nata
Empress Milk Tea
I suspect magbabago pa yang list na yan when I try more items on their menu, but those are my standouts for now. I haven't met an Affinitea product that I didn't like, even the matcha-flavored ones. Not a huge fan of matcha-flavored anything but the right blend can make a whole lot of difference naman pala. Their pearls are always on point, with an unvarying slightly chewy consistency that I love from the first time I tried them.
THE AFFINITEA MALOLOS CREW
Meet six of the friendliest milk tea crews I've had the pleasure of interacting with for several occasions now. They always serve with a smile, and very helpful sila when I'm asking for input on what to order next based on their personal preferences. The staff alone would keep customers coming back for more. Tapos may free WIFI pa sa store, so pwedeng dun na ako tumira please? 😆
VERDICT
Definitely one of my top three favorite milk tea places here in Bulacan. Quality-wise, on a par with the fancier milk tea places in Manila and even outside of the country. Price-wise, it's mid-range, but worth splurging on from time to time for sure. Service-wise, one of the best in the biz. So yes, I highly recommend this to everyone.
STORE DETAILS
Menu Items: Milk teas, herb drinks, specialty drinks, smoothies, etc.
Address: Rosario Bldg. McArthur Hwy, Malolos between LandBank and Eastwest, near Pagibig Malolos
Hours: Mon-Sun 9:00am-9:00pm
Parking: Limited Parking
Contact: 0917 183 0211
SOCIAL MEDIA
Facebook: https://www.facebook.com/affiniteamalolos
Instagram: https://www.instagram.com/affiniteamalolos